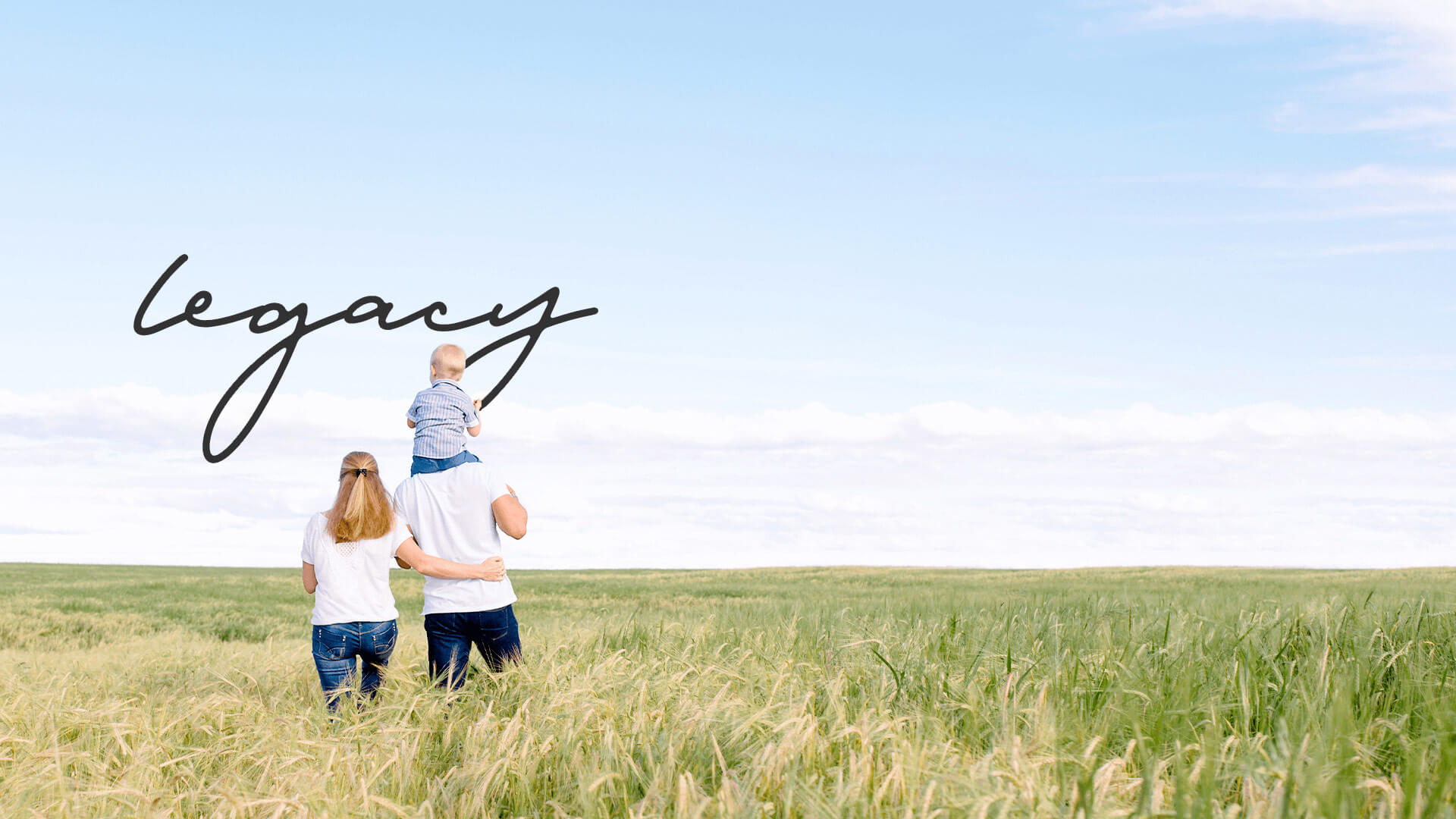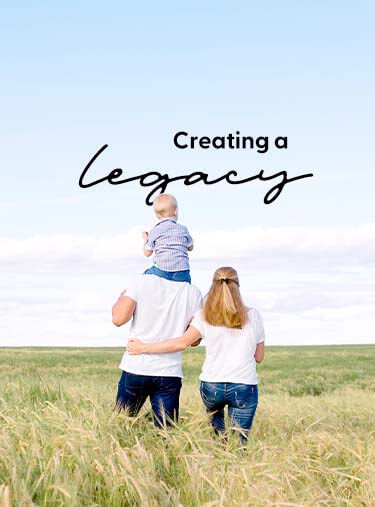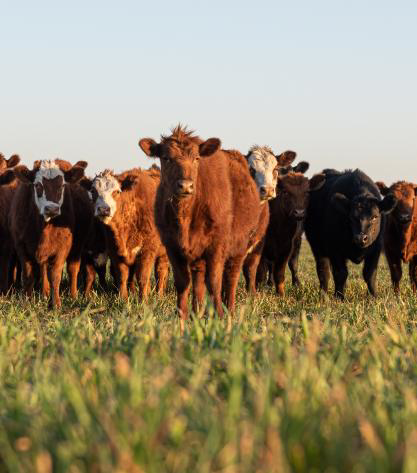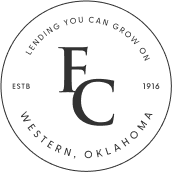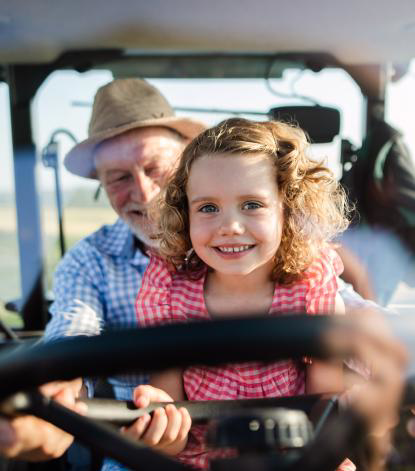 Our Vision
To maintain being Western Oklahoma's top choice for agriculture and rural community lending.
Learn More

Support Rural Agriculture

Keep American Agriculture Competitive

Give Back To The Community

Provide Financial Services
CEO and Board Members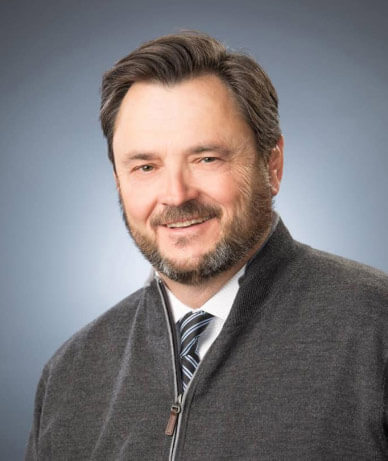 A Word From Our CEO
Farm Credit is a part of my heritage and I will never lose sight of the important role agriculture has on the landscape of the American economy. At Farm Credit of Western Oklahoma, our commitment to agriculture and rural Oklahoma is woven into the corporate fiber of our organization. Our dedicated staff of financial professionals are continually focused on your success. We have a wide variety of financial products including fixed or variable rate loans for terms of 1 – 30 years. Every spring we return a portion of our profits back to you in the form of a patronage refund. As a customer- owned cooperative, customer service is our number one priority and we will never take your business for granted. In today's ever-changing world, Farm Credit of Western Oklahoma will be your constant and consistent source of agriculture and rural community loans. Contact us or stop by and discover the Farm Credit difference!
John Grunewald
CEO
Roger Fischer
Vice Chairman
Karen Pittman
Audit Chairman
Stephanie Craighead
Member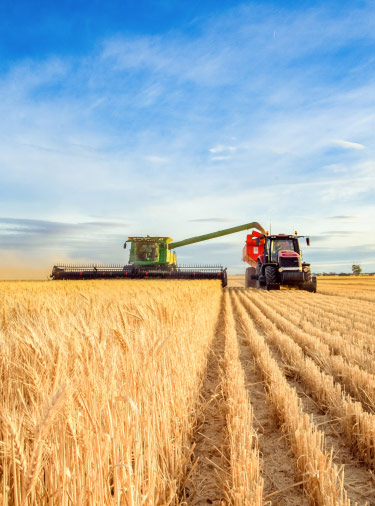 Discover the Farm Credit Difference
The Farm Credit Mission
Farm Credit supports rural infrastructure providers and farmers by helping to keep American agriculture competitive in global markets and we give back to our rural communities to help keep them viable and thriving. Our Mission at Farm Credit of Western Oklahoma of supporting rural communities and agriculture with reliable, consistent credit and financial services remains just as critical today as it was more than 100 years ago.
Our Story
Since President Woodrow Wilson signed legislation creating the Federal Land Bank System in 1916, Farm Credit has evolved into the dynamic network of 67 independent financial institutions. Farm Credit lends money to farmers and ranchers, farmer-owned cooperatives and other agribusinesses, rural homebuyers and companies exporting U.S. agricultural products around the world in all 50 states and Puerto Rico. This rich history has helped us build an extraordinary depth of knowledge of rural credit needs.
The Farm Credit Vision
Agricultural producers meet challenges with grit and determination and pursue opportunities with specialized knowledge and insight that work hand in hand to make farming and ranching in rural America a legacy worth preserving. The Vision of Farm Credit of Western Oklahoma is to maintain our position as Western Oklahoma's top choice for agricultural and rural community lending. We strive to maintain our position as the most trusted source for rural community support in Western Oklahoma.
The Farm Credit Landscape
From the Black Mesa to the Red River, from commercial feed yards in irrigated corn country, to cow/calf and stocker producers working throughout our territory, from Guymon to Tuttle, and from Alva to Altus—The Landscape of our territory is diverse and like no other. Farm Credit of Western Oklahoma has the privilege to serve the best!
Loans
Whether it's land, livestock or equipment, we're here to help! We also offer operating loans, agri-business loans or rural home loans.
Appraisal Services
For customers who need an independent appraisal of real estate by State General Certified Appraisers.
Leasing
Vehicles ~ Buildings ~ Equipment Flexible Terms To Fit Your Needs Payments can be fixed for the entire lease term. You can choose monthly, quarterly, semiannual or annual payments. You can even delay your fist payment for up to six months in order to match your cash flow. A lease can be structured from one to seven years depending on the equipment and its useful life.
Term Life Insurance
We offer customers two types of life insurance products: Group Term Life through Selman & Company and Signature Term Life through American National Insurance Company Group Term Life Insurance gives you affordable choices. This program can pay off or reduce your loan balance if you die or become disabled, relieving your family or cosigners of the obligation of repaying your Farm Credit debt.
Young, Beginning, and Small Farmers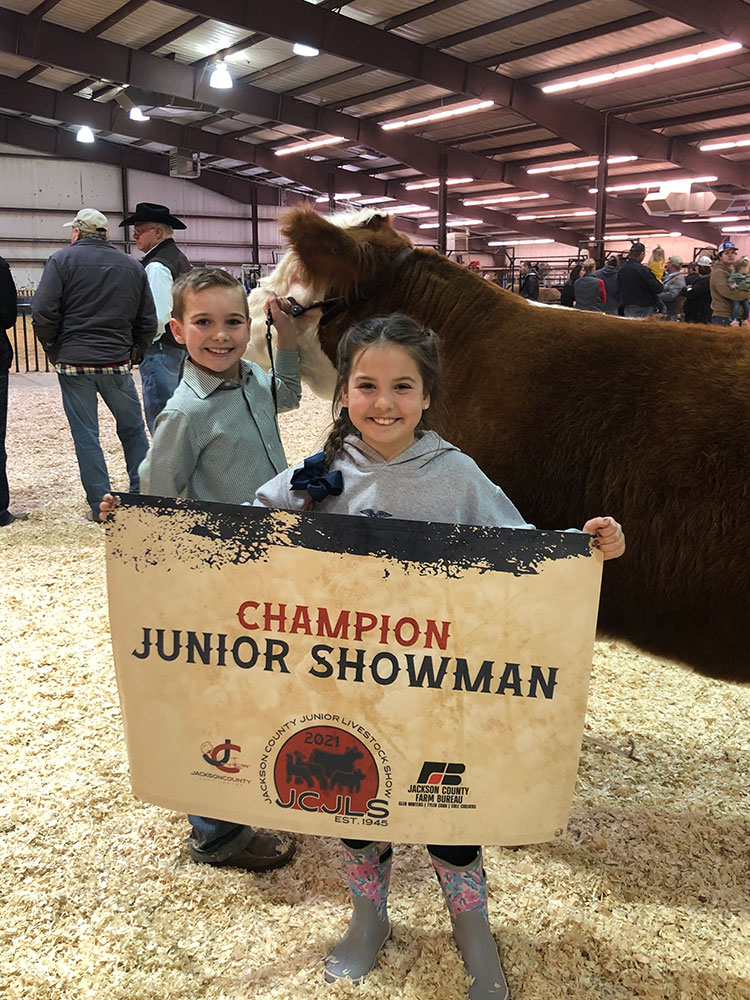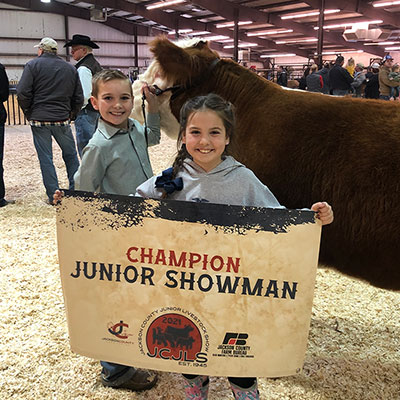 Youth Programs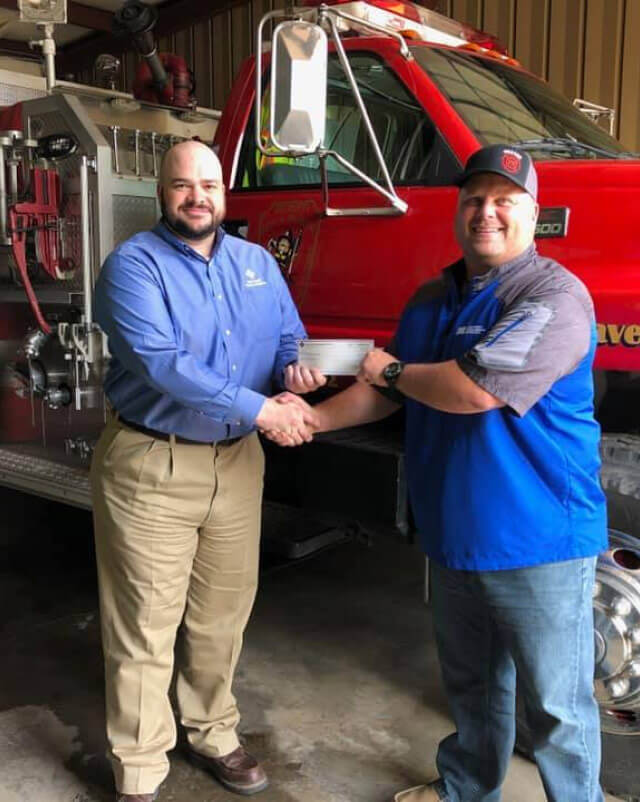 Scholarships and Grants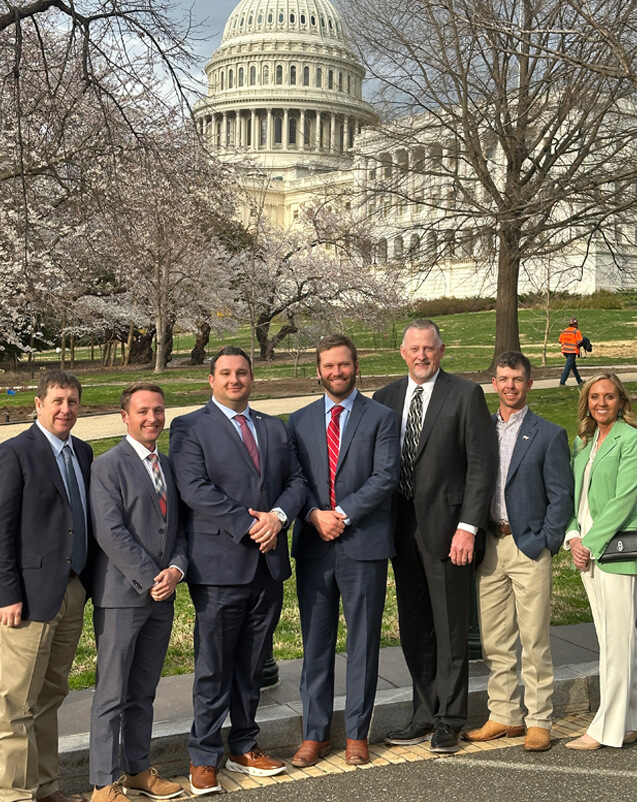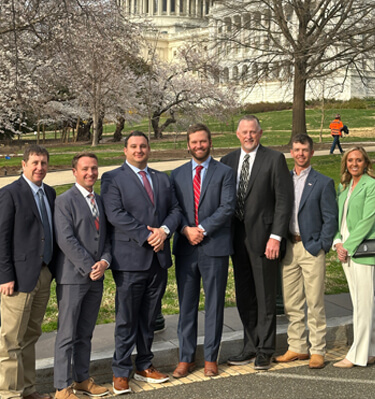 Young Farmer Commitee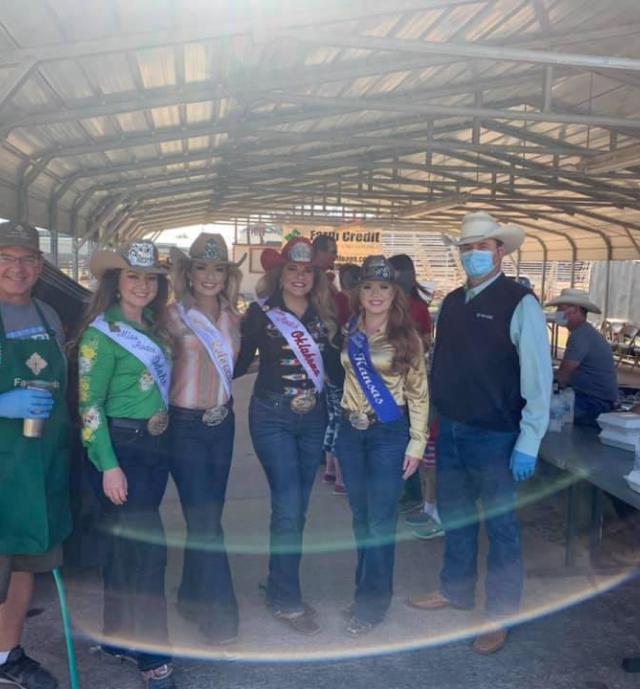 Participation in local, county, district and state premium auctions with annual giving's in excess of $200,000

Area $25 showmanship awards

Participate in area trophy auctions

Provide judges for district and regional FFA And 4-H speech contests

Provide judges for the NW District Star Farmer Award

Participate and assist in the National Young Farmers Education Association

4-H/FFA Project Funding Program

Coordinate and participate in the State Farm Credit FFA Speech Contest

Take One "Off" for the Future
Must be 35 years of age or younger

Meet or exceed YBS underwriting standards

New and existing loans qualify

3 year term limit

Borrower will receive: variable interest rate – Tier 1 minus 1%

At end of term, revert to interest rate tier borrower qualifies for "Next Generation" Loan Program

Provides assistance to customers for a limited time period, until sufficient progress is made to qualify for conventional loan programs

Borrowers must meet the guidelines for the YBS program
$250 Customer/Child Scholarship
Farm Credit of Western Oklahoma will provide a scholarship of $250 per semester to a child of FCWO borrowers up to 8 semesters

The child must be enrolled with at least 6 hours in a college, university or trade school

No application process will be required, only verification of enrollment

Funds will be paid directly to the student to be utilized for any educational expense
4-H/FFA Project Funding Program
Allocate funds for the purchase of livestock for resale by active 4-H/FFA members

Funds advanced will be reimbursed by the member when the purchased livestock is sold or one year from the advance date, which ever occurs first

Individuals eligible for this program must be active members in either a 4-H or FFA program within the 17 counties serviced by FCWO and may not be over the age of eighteen

Funds will be provided for the purchase of the animal and projected operating expenses up to $1,000 maximum with 0% interest
Outstanding Young Farm Family Award
Must be between the ages of 18-36

Recipient must demonstrate excellent practices in production management, financial management, community involvement and leadership

Applicants do not have to be members or customers of FCWO to apply

First place receives a trip to the National NYFEA Convention. Two runners-up will receive a $500 gift card to their local farm and ranch supply store
Oklahoma State University Panhandle Scholarship
FCWO presents a scholarship to an Oklahoma State University senior in the amount of $1,000

Qualifications are as follows: The student must be full-time, he or she must be an agricultural major and the student must be from the Oklahoma Panhandle
Committees comprised of 8-10 members

Each member must be between the ages of 18-35

Members must operate his or her own farming or ranching operation either on a part-time or full-time basis

The goal of the Committee is to generate and facilitate ideas with the purpose of promoting, educating and recognizing Oklahoma's young farmers and ranchers

The Committee is responsible for organizing and promoting informational meetings and young farmer and rancher tours

A group of individuals from the Committees will represent FCWO on annual congressional trips FCWO Young Farmer Committees Make an Impact in Washington D.C.
2006 – 2008: FCWO and the Young Farmer Committee members take a trip to Capitol Hill to visit with Senators and Congressmen

Some of the highlights from the trips are as follows:
- Meeting with Farm Credit Council
- Meeting with Farm Credit Administration
- Meeting with Senator James Inhofe
- Meeting with Secretary of Agriculture, Mike Johanns
- Meeting with Congressman John Sullivan
- Meeting with Congressman Frank Lucas
- Meeting with Senator Tom Coburn
- Meeting with Congressman Dan Boren
- Meeting with Congresswoman Mary Fallin
- Meeting with United States Department of Agriculture, Farm Bureau and the National Cattlemen's Beef Association
- WDC monument and museum tours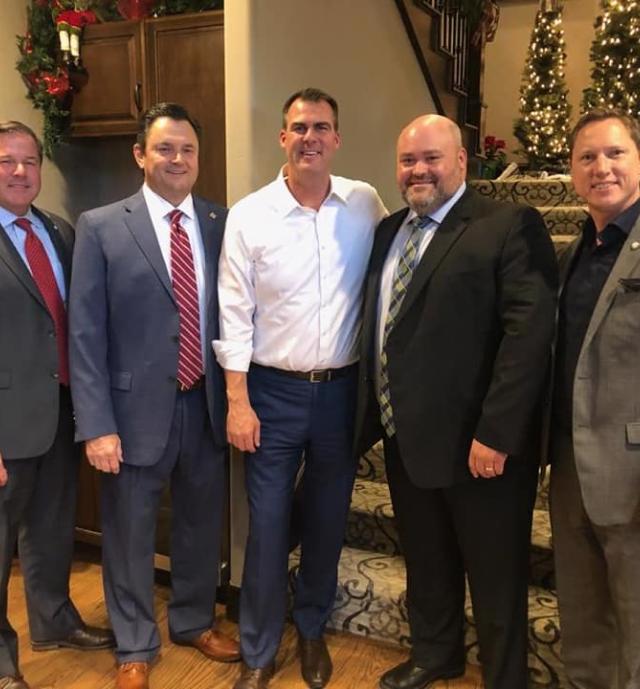 Supporting and Investing In Rural Communities is part of who we are
Join Our Team
Agriculture has an important role on the landscape of the American economy. Farm Credit of Western Oklahoma is committed to ensuring that our dedication is sewn in to the corporate fiber of our organization. As we grow to better serve our customers, our dedicated and service oriented staff of financial professionals is continually focused on our customer's success. If you are interested in joining our team, please reach out.
Farm Credit of Western Oklahoma is an equal opportunity and affirmative action employer and all qualified applicants will receive consideration for employment without regard to race, color, religion, sex, national origin, disability status, protected veteran status, or any other characteristic protected by law.